Plastic Laminate

Bobrick Plastic Laminate Restroom Partitions
Plastic laminate provides a beautiful finish coupled with the broadest range of design options among toilet partitions. Hundreds of options are available, ranging from solid colors to patterns to classic woodgrain. This virtually unlimited flexibility allows you to customize the look you want to match any design scheme.
---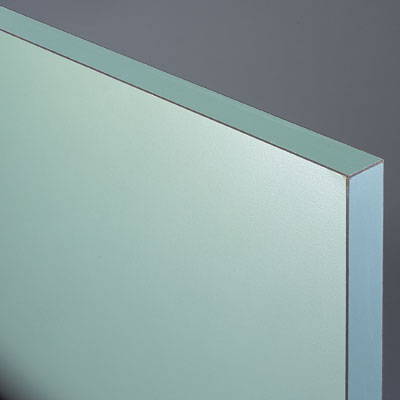 Construction begins with a solid, resin-infused, industrial-grade particleboard core to maximize strength and rigidity. The high-pressure, smooth-surfaced laminate is bonded to all components, with particular care paid to the edges to provide maximum water runoff and prevent any material deterioration. This material resists damage from impact, stains, and other sources of cosmetic injury. In numerous tests, HPL partitions outperformed metal partitions in graffiti, impact, and scratch resistance, making these the optimal choice for high-traffic areas where damage is likely.
The plastic surface is durable and impervious to dirt, grease, and cosmetics. Easy to wipe clean, this material places a high premium on hygiene and cleanliness which is of the utmost importance in public restrooms.
Options To Fit Your Needs
Our most popular series is the Classic, featuring powder-coated metal and chrome plating for a fashionable, timeless look. The Metro series focuses on increased sophistication in appearance with concealed chrome-plated hardware and clean, flush panels for an elegant, minimalist display. Although all of our series put a premium on affordability, this series is our go-to choice for budget-sensitive projects.
The quality increases in our Accent series, beautifully accented by stainless steel edging and emphasizing long-lasting durability with concealed stainless steel hardware. If you want to customize your restroom partitions to match a sophisticated decorating style, check out our Designer series. Featuring a broad range of finishes, including various woodgrains and imitation marble, this is a perfect fit for a high-class restroom design.
As with all of our partitions, we offer a range of mounting options, including floor anchored, ceiling hung, or overhead braced. Whatever your needs are, we have a plastic laminate series that's a perfect fit.
Restroom Partition Mounting Types
Restroom partitions can be mounted using four different mounting styles. Headrail braced is the most popular type of mounting. Deciding on how to mount your partitions depends on the design of your room and the overall look you are trying to achieve. Make sure that you have backing in the walls and ceilings where you plan to mount the partitioins.
---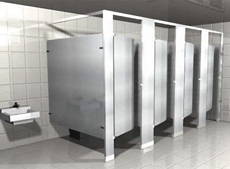 Headrail braced compartments are a great choice for virtually any facility. These units are especially recommended in heavy-use areas such as schools, institutions and industrial settings. The anti-grip top rail deters boisterous activity while ensuring a rigid and secure installation.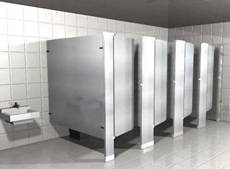 The clean lines of floor mounted units lend an air of spaciousness to these installations. The absence of top structure makes them the ideal choice for high ceiling areas and allows a wide range of complementary architectural and interior decoration possibilities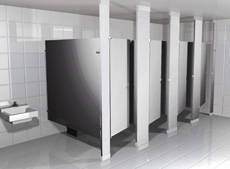 Floor to ceiling units are extremely strong and resistant to abuse as they are securely connected to the floor, ceiling and walls. This configuration is ideal for high abuse areas and installations that require extra durability.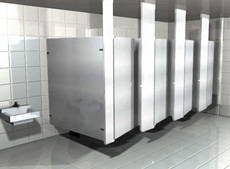 Ceiling hung units present a clean, contemporary appearance. They permit quick, easy floor maintenance, especially when combined with wall-hung fixtures. Ceiling hung partitions are recommended for modernization where a drop ceiling or open span construction can be used.
Bobrick Plastic Laminate Standard Color Options
---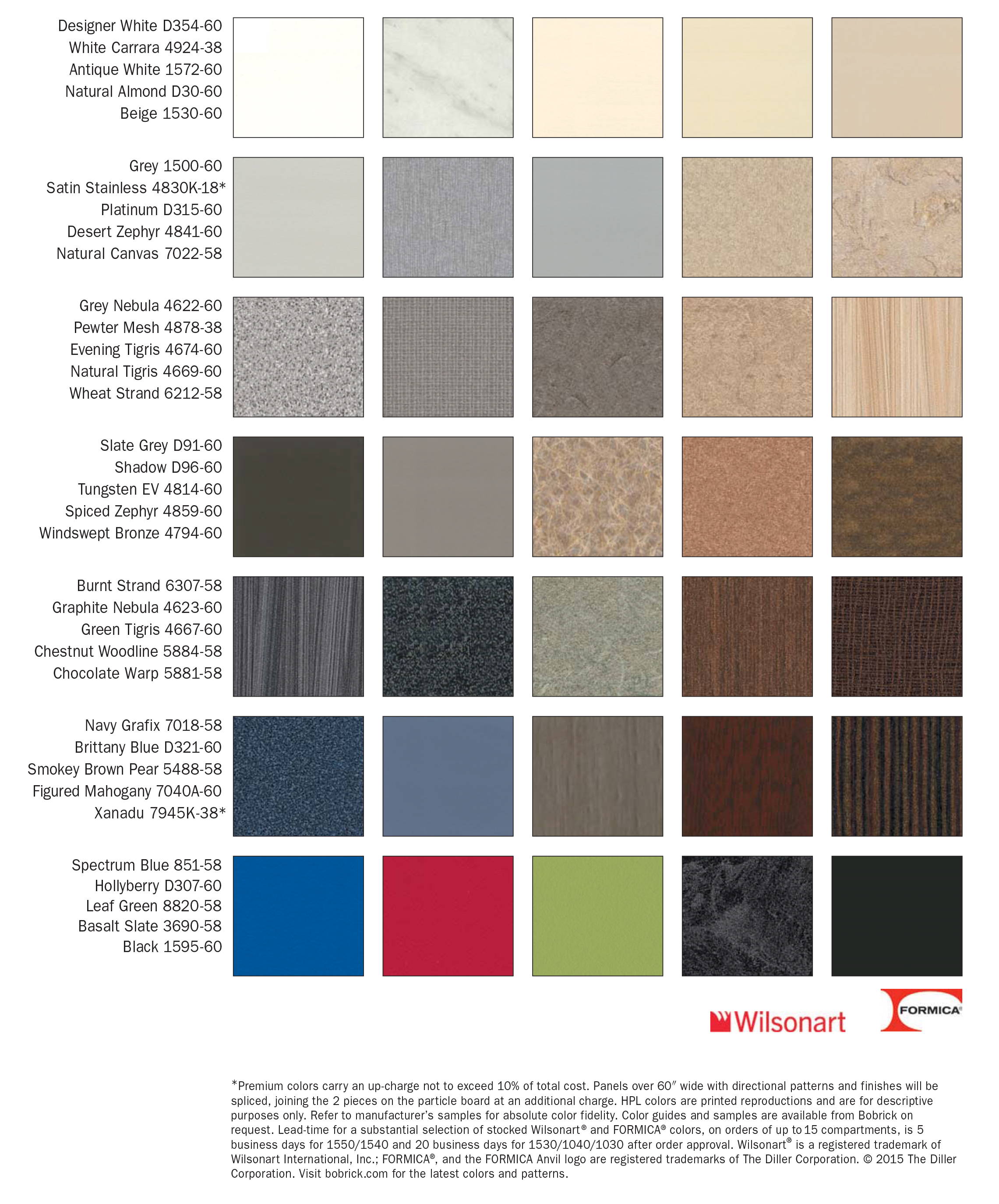 Plastic Laminate Toilet Partition Catalogs & Literature
---