Bobrick Partitions

Bobrick Plastic Laminate (HPL)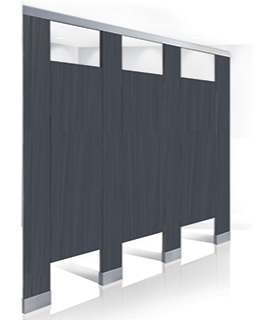 High Pressure Laminate (HPL) is very versatile with design, durability and budget options for just about any kind of project. Choose from Laminated or stainless steel edge.​
---
Bobrick Solid Color Reinforced Composite (SCRC)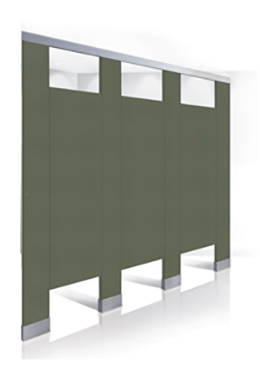 Solid Color Reinforced Composite (SCRC) partitions are made using dyed wood fibrous material reinforced with polycarbonate and henolic resins coated with a non-ghosting, graffiti-resistant surface thermoset and integrally fused into a homogeneous piece.
Solid color clear through
Non-ghosting graffiti removal
Scratch, dent, moisture, impact resistant
25-year limited warrant
---
Bobrick Compact Laminate (CL) Solid Phenolic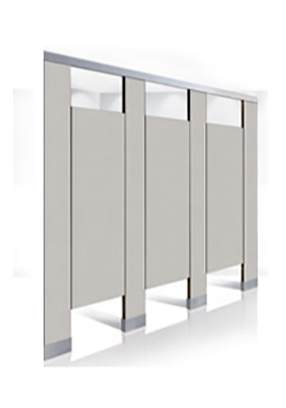 Durable phenolic solid-core construction Ultra-hard Graffiti-Off surfaces Scratch, dent, moisture and impact-resistant 3/4" Doors/stiles and 1/2" panels Concealed stainless steel hardware.
The Bobrick Compact Laminate is Solidly fused plastic laminate with matte-finish melamine surfaces; integrally bonded colored face sheets and black phenolic-resin core.