Compact Laminate Phenolic Core

Bobrick Compact Laminate Phenolic Core Partitions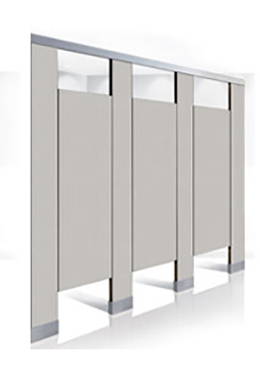 Bobrick's Compact Laminate Phenolic Core toilet partitions are offered in a wide range of colors and patterns. Solid phenolic partitions are ultra hard and resistant to graffiti. These solid partitions are perfect for high traffic buildings.
Solidly fused plastic laminate with matte-finish melamine surfaces; integrally bonded colored face sheets and black phenolic-resin core.
Compact laminate toilet partitions from Bobrick offer several privacy upgrades.
Restroom Partition Mounting Types
Restroom partitions can be mounted using four different mounting styles. Headrail braced is the most popular type of mounting. Deciding on how to mount your partitions depends on the design of your room and the overall look you are trying to achieve. Make sure that you have backing in the walls and ceilings where you plan to mount the partitioins.
---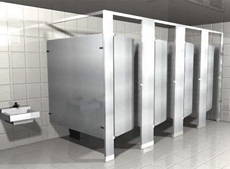 Headrail braced compartments are a great choice for virtually any facility. These units are especially recommended in heavy-use areas such as schools, institutions and industrial settings. The anti-grip top rail deters boisterous activity while ensuring a rigid and secure installation.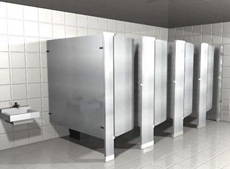 The clean lines of floor mounted units lend an air of spaciousness to these installations. The absence of top structure makes them the ideal choice for high ceiling areas and allows a wide range of complementary architectural and interior decoration possibilities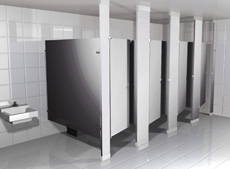 Floor to ceiling units are extremely strong and resistant to abuse as they are securely connected to the floor, ceiling and walls. This configuration is ideal for high abuse areas and installations that require extra durability.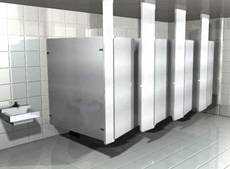 Ceiling hung units present a clean, contemporary appearance. They permit quick, easy floor maintenance, especially when combined with wall-hung fixtures. Ceiling hung partitions are recommended for modernization where a drop ceiling or open span construction can be used.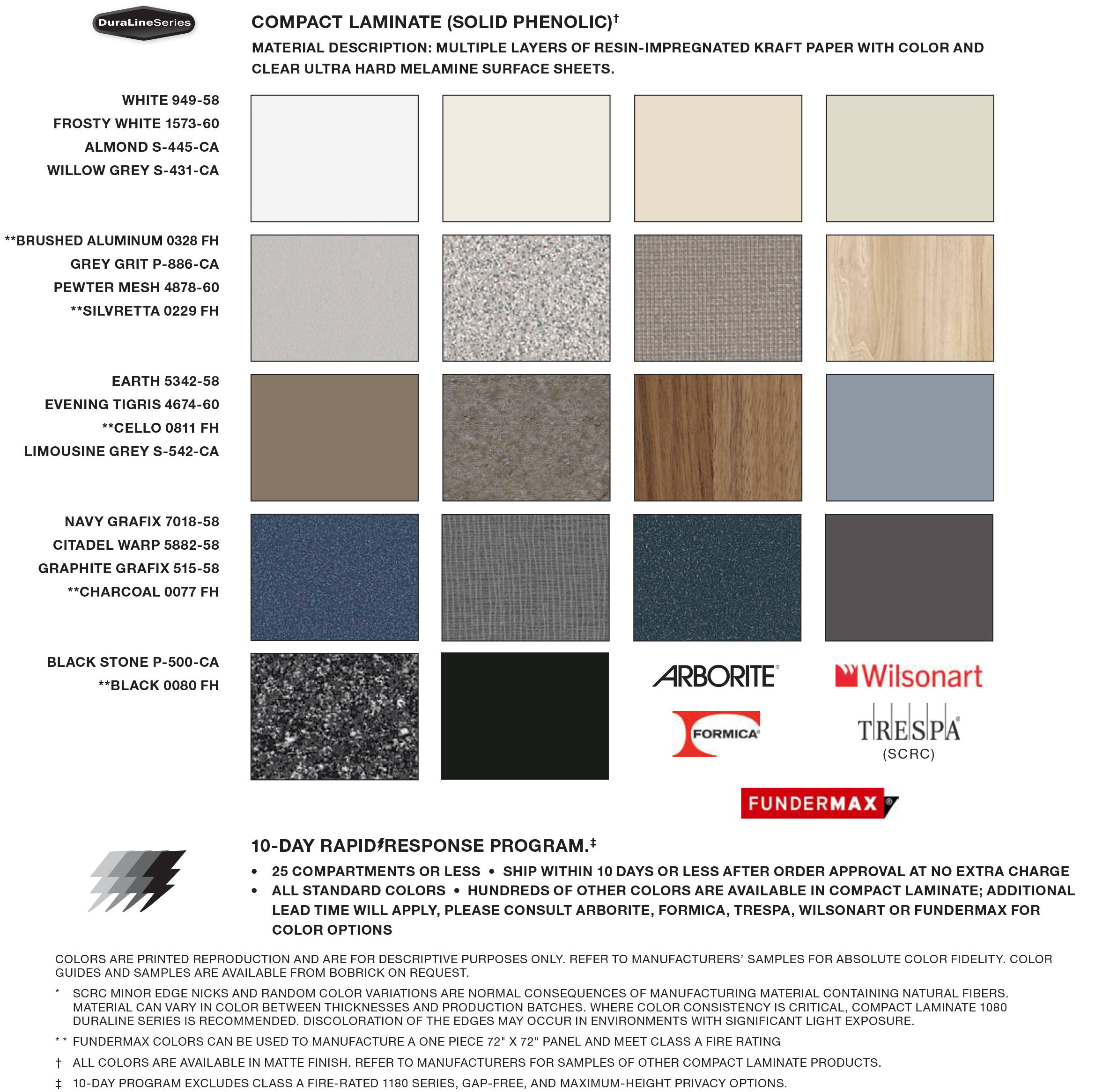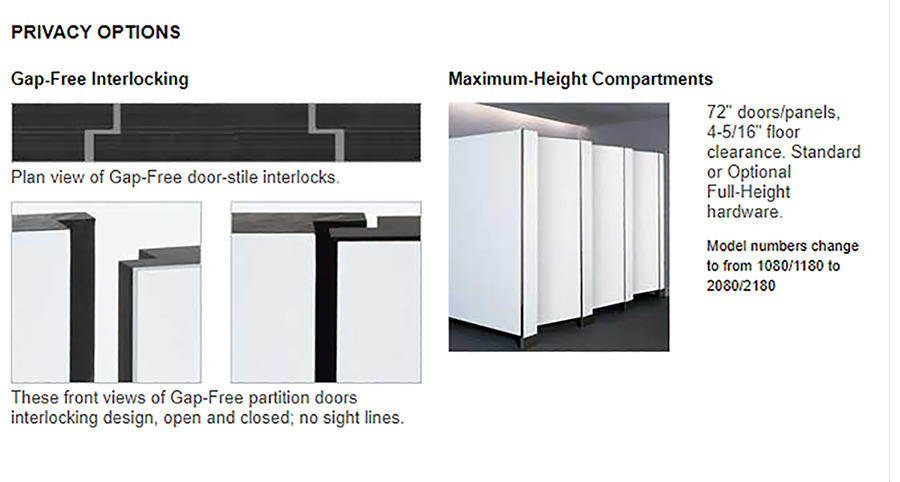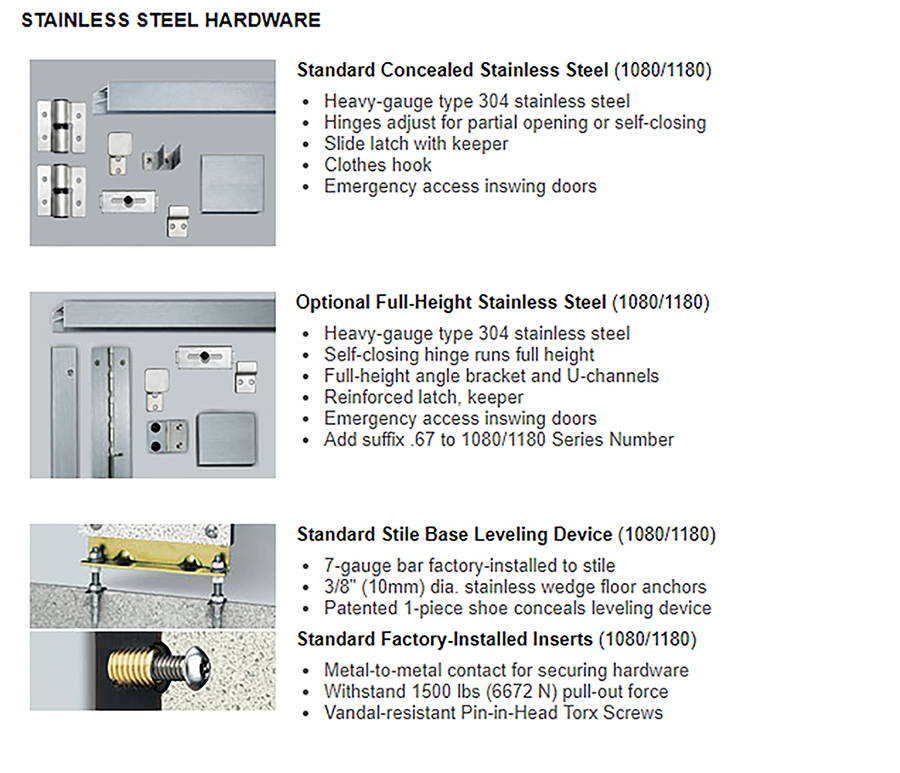 Compact Laminate Solid Phenolic Toilet Partition Catalogs & Literature
---